Playaway Launchpad
Simple. Secure. Pre-loaded.
The first-ever secure, pre-loaded learning tablet created just for children in a circulation environment. Starting at $99.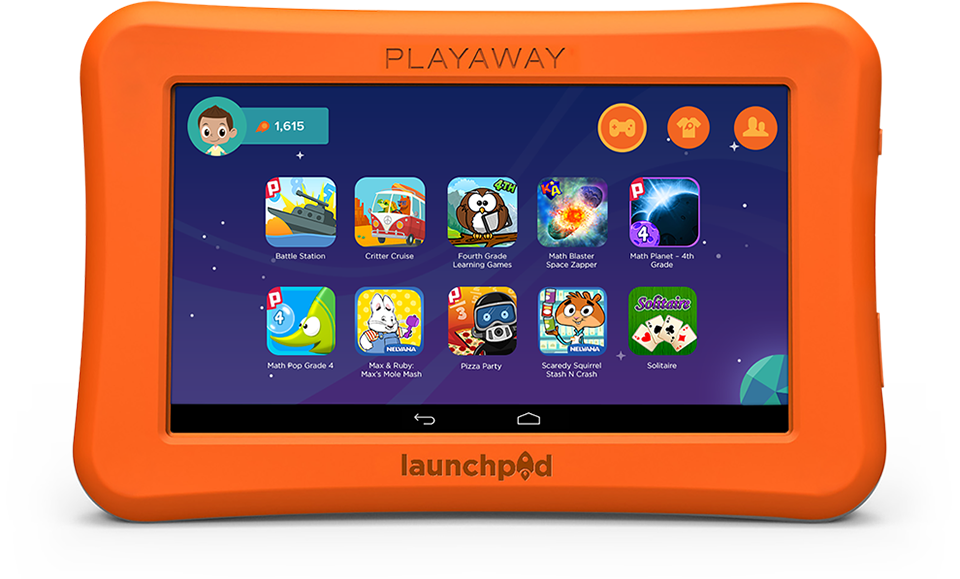 Buy Now!
More
The only tablet designed just for circulation!
Pre-loaded with high-quality, ad-free learning apps and immediately ready to circulate, every Launchpad is durable enough to move from the hands of one little explorer to the next.
Always shelf ready — One-touch reset means no staff maintenance

100% secure — No risk of exposure to unintended content

Starting at $99 — Includes everything you need to easily build your library or classroom collection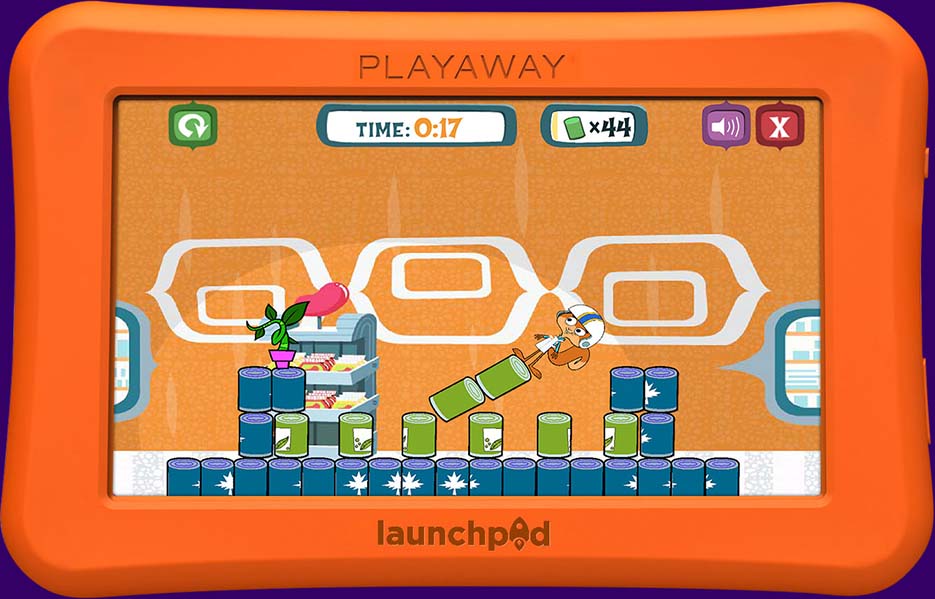 Durable protective bumper
Secure and locked down

7" high-definition touch screen

External speaker

Android OS

USB/AC Power Adapter
Includes shelf-ready circulation case


Hours of interactive learning and play
Previous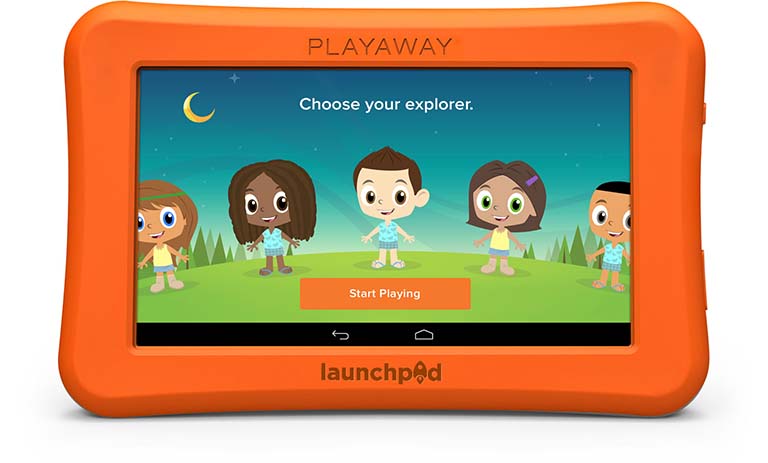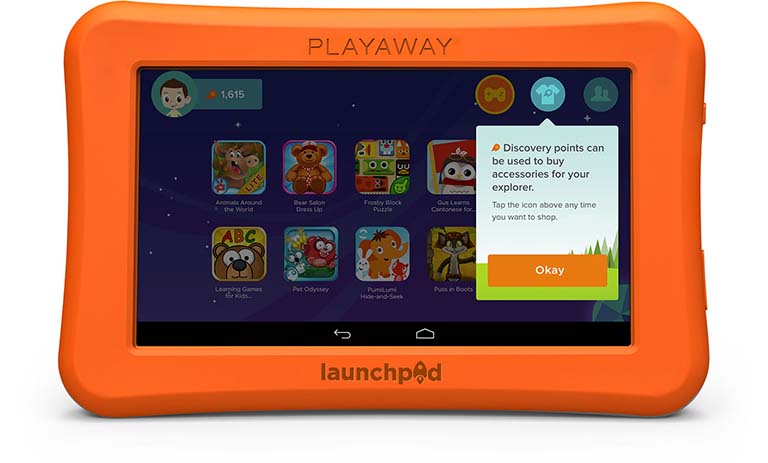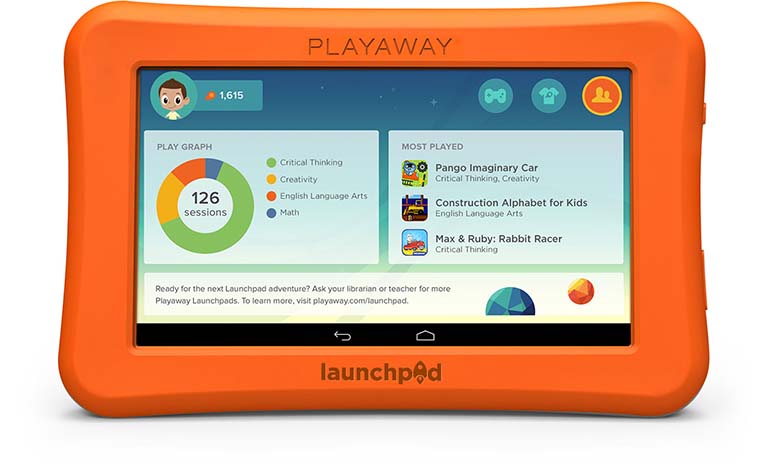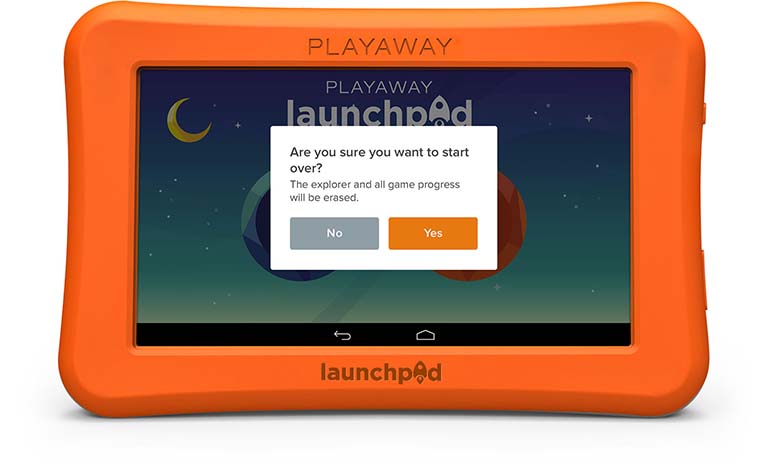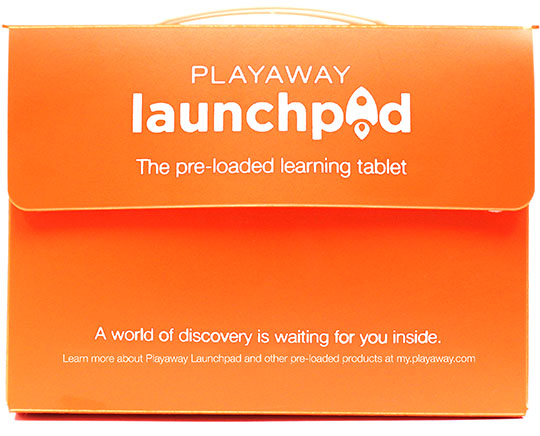 Next















Curated with apps and ready for liftoff
No librarian or teacher research required
Thousands of best-selling apps grouped by age and grade level
Subject area packs range from English language arts to math and science
Themed learning packs include princesses, animals, dinosaurs, and more
10+ apps pre-loaded onto each device
Join the libraries that have already said liftoff:
Douglas County Public Library (NV)